Innovation
R&D is at our core.
At Torbel, innovation has been at the heart of what we do for more than 40 years.
Our aim is to anticipate our customers' needs and provide them with solutions.
As a result, we have:
– 80 active patents for innovative products on the market, including 9 European ones
– 71 active brands, including 4 international
– 47 designs filed
This approach led Torbel to be awarded the INPI Innovation Trophy in 2007.
Since 2015, this drive for innovation has been focused on design, to increase the visual appeal of our technical solutions with new shapes and combinations of materials.
These developments are the responsibility of the design office which has a team of 5 people.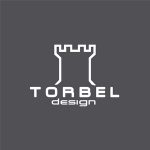 This means Torbel is able to offer a more contemporary range of espagnolettes.
And a new range of door handles.